Apartments for Business accomodation in Sandviken
Our goal is to offer a price worthy, practical and pleasant short- or long term living, for personnel that are temporarily stationed in Sandviken or Gävle with surroundings. At Nordicbo, we can offer a cheaper and pleasent alternative to hotel stay.

With us you can safely stay for months or one or more weeks.

Our apartments are the perfect business accomodation in Sandviken. With us you'll find great apartments with tasteful interior, for living during the period of your choice. Our apartments are adapted for purely company living. You can find us in central Sandviken (Sanderängsgatan), 300 m from Sandvik AB. Nordicbo business accomodations includes 39 identical apartments of 30m2. Our apartments includes a satisfactory kitchen and a bathroom with shower cabin or bath tub.

Our apartments for company living in Sandviken are equipped with:
TV ~ 23 channels
Wi-fi
Refrigerator
Stove
Oven
Microwave
Coffee percolator
Kettle
Houseware
Sheets and towels are included (changed every second week)

Iron and ironing board are obtained if needed. Every second week floor surfaces and bathrooms are cleaned in the apartments.
Prices
All prices excl. VAT 12%.
---
STANDARD
from 2.495 SEK/week.
Accommodation/person in our standard apartment.
---
STANDARD PLUS
from 2.750 SEK/week.
Accommodation/person in our standard apartment with newly renovated bathroom.
---
SUPERIOR
from 3.450 SEK/week.
Accommodation/person in our new apartments. (3 nights from 2.700 SEK.
---
SMALL GARDEN HOUSE
from 4.000 SEK/week.
Accommodation in our newly decorated Attefallshus.
---
THREE BEDROOM APARTMENT
from 6.000 SEK/week.
Accommodation in our three bedroom apartments. Capacity up to 5 beds.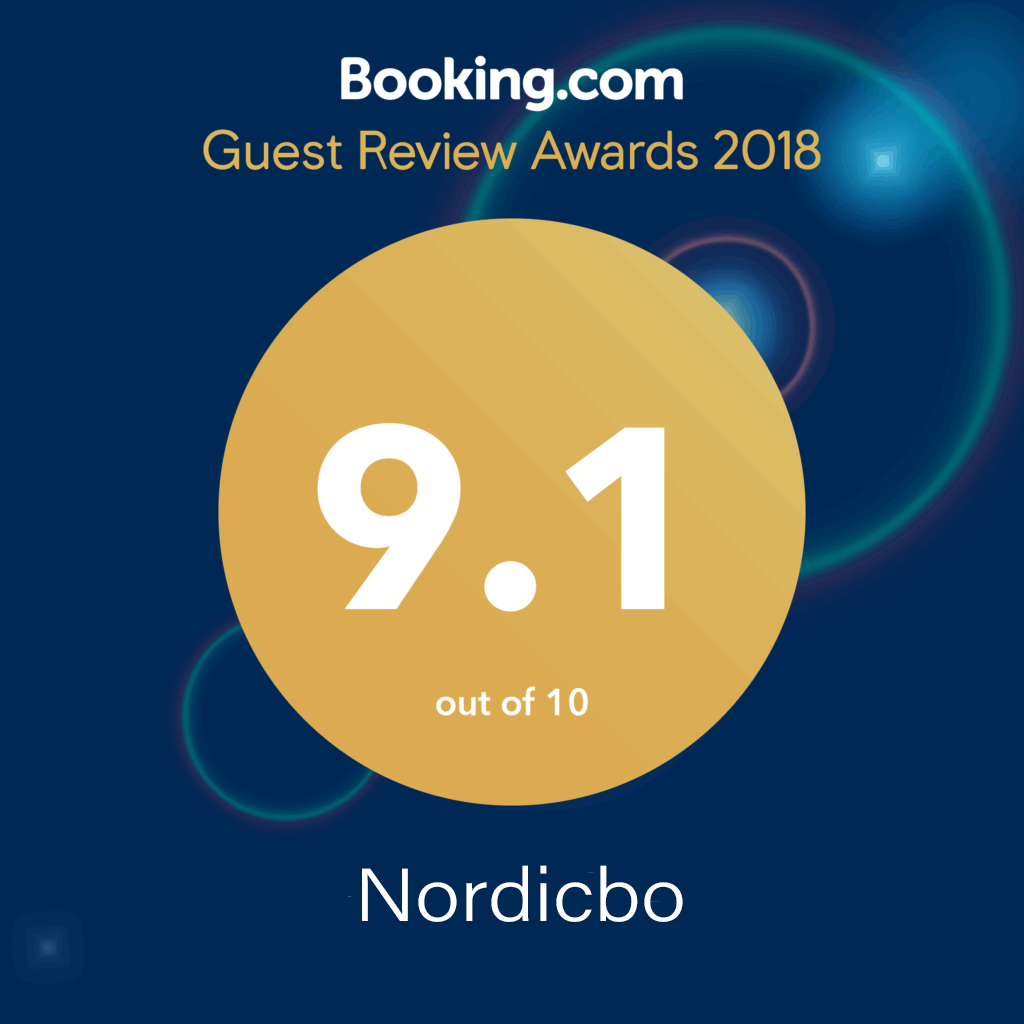 Environment and health at our business accomodations
With us at Nordicbo you have great possibilitys to a healthy living even though you're not at home. The access to refrigerator in the room and the well equipped kitchen gives you the possibility the prepare the food you want and need. Laundry room with dryer, access to jogging tracks and fitness facilitys nearby, brings you all the possibilitys to train and exercise. You will sleep well in our beds and feel well rested once waking up!
All common activities for the accomodations promotes good choices for the environment and lines with our environment policy. At the business accomodations in Sandviken, you will also find a map with information about great restaurants, cultural activitys, possibilitys to travel with public transport etc.